The Fruitful Culmination
of a Passion & Hobby
Looney Lures offers custom-made, hand-painted fishing lures. Looney Lures is a hobby dedicated to the love of custom painting and fishing. Larry LaRue, the owner, believes that Looney Lures is a culmination of his passion and hobby. Calling himself looney is a twist of love for himself and a way to elicit sunshine on a cloudy day.
His creative mantra began early in life. Larry's driving force behind his passion is his father, Leonard LaRue, Mickey Harris, David Bradley (his College Teacher), and Mr. Soohoo (his Automotive autobody school teacher).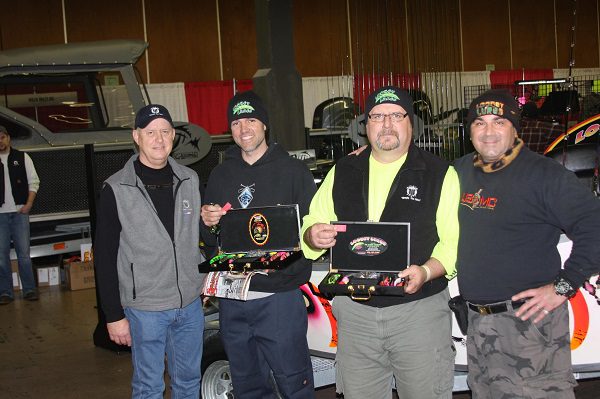 Larry credits his faith in God and his father, who is a master cabinet maker. As a child, Larry used to build 35 & 72 mm scale World War II tank models and airplane and car dioramas. This hobby led him to participate in many competitions in major hobby store model contests.
He also worked in an auto body shop where he did custom paint jobs and restoration of old cars. At the age of 18, he got enlisted in the United States Marine Corps and dedicated his life to serving his country.
He served in the United States Marine Corps for 18 years in active and reserve duty, after which he served in the United States Army and served his country for three more years.
After 23 years of military service, he was medically boarded due to Post Traumatic Stress Disorder due to his numerous deployments during his time in the military and needed to find a way to function again in his life.
Larry was in a phase of life where he could really use some motivation to proceed further. General Hicks of the United States Army marked his entry at the right time, offering his words of wisdom that helped Larry cope with the difficult times and get back to life.
Larry fondly remembers the two master painters Craig Frasier and Mickey Harris, and his teacher Dave Bradley, who profoundly influenced his life and craft. His neighbor, Bonnie, also helped him rekindle his love of painting.
He attended Clackamas Community College, where he took the following classes.
The Inception of
Looney Lures
Larry rediscovered his love for painting and his life-long love for fishing. Looney Lures became a dream, and Larry realized that he wanted to create an inner world of fishing and fishing lures.
Phil Rabideau's book "Using Color Technology to Catch More Fish" helped him incorporate color theory into his lure painting techniques. Fred Trowbridge, a fisherman, and ex-field guide, taught him the mastery of how to fish and how to build spinners and the art of wobbler fishing and quick fishing.
All the lures are color designed for specific reasons and suit the weather conditions, temperature, clouds, and sunlight, each specific to a particular region from Sacramento River in California to the Kenai River in Alaska.
As his skills improved, his lures became more lethal. His success was celebrated and featured in the following magazines.